A couple good friends of mine put together a web series back in 2014 called, Donovan and Simms. It revolved around Donovan, a cop played by Dave McGuire, and his partner Simms, played by my friend Jason's daughter, Sydney Salazar. Together, they solve crimes and arrest bad guys, with the big joke being he's an adult and she's eight years old. 
In 2016, Dave and Jason approached me to write and shoot an episode for their second season of the show. I agreed, and Heated is the result. I put my own spin on the style and genre they'd developed (
you can find the rest of the web series here
). 
Casey Semple, just before principal shooting begins, gives her disapproving look.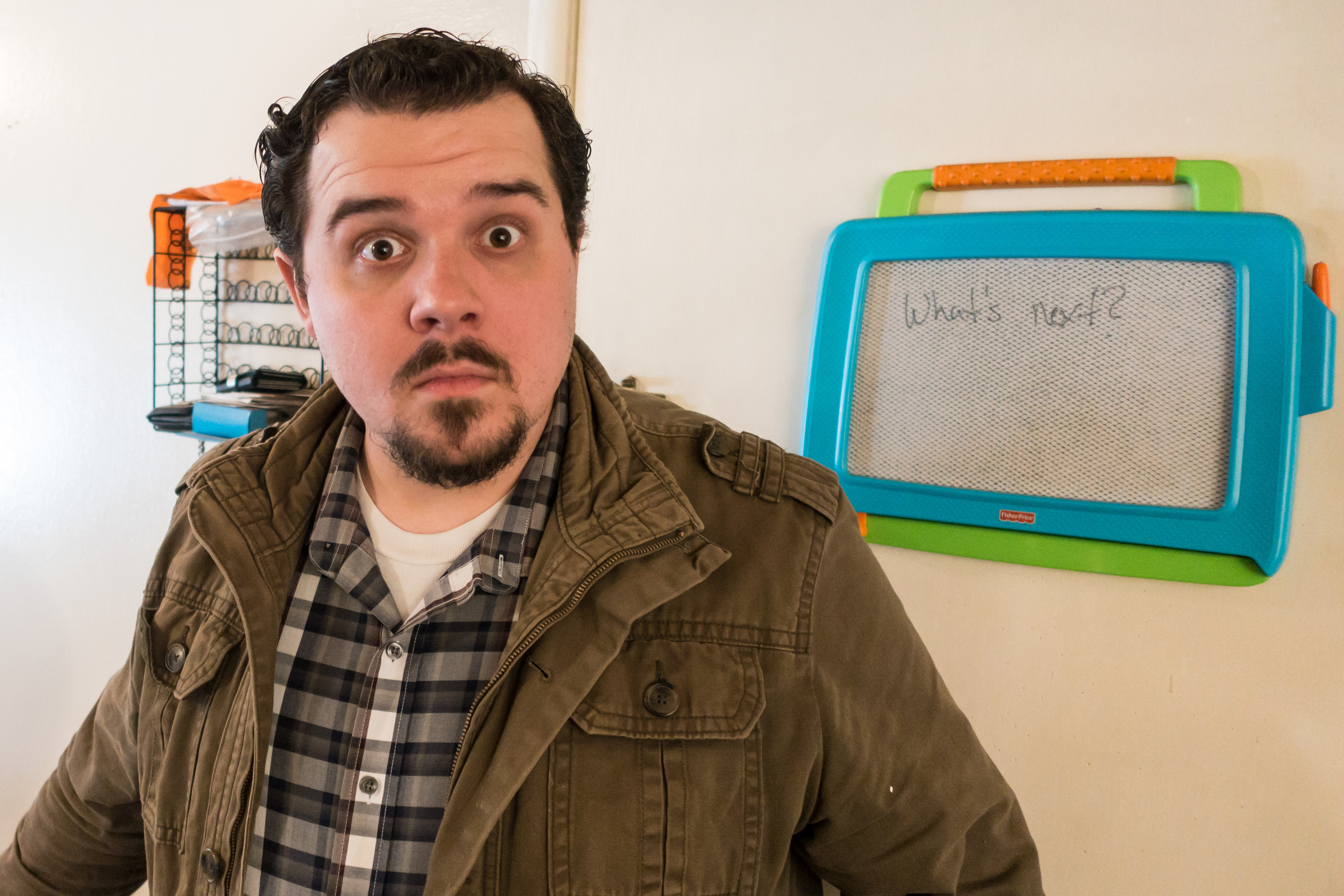 Dave McGuire is not only surprised by the camera, he's the show's start!
Christian directs on set (the term "set" is used loosely at a local park), while Dave and Stephanie listen intently.